Art Galleries
Fine art and crafts have long been a part of the fabric of the Delaware Valley. The Art Gallery Guide is designed to give our visitors a taste of the local art scene. If you have a passion for Pennsylvania Impressionism, contemporary art, sculpture, or fine crafts, our local art galleries and studios will deliver a feast for the eyes. Use our
interactive map
to help plan your gallery tour. Have fun!
GALLERY EVENTS:
Click here for a list of upcoming gallery events.
Do you represent an art gallery?
Learn about how you can be featured in our guide
Showing results for Warrington, PA

Search by town:

Search Business Name (4 characters minimum):


The Banana Factory Arts Center includes 30 studio artists, three galleries and multiple classrooms. Our galleries feature incredible artwork, host regional and national exhibitions, and numerous events. Banana Factory resident artists make up the heart and soul of our programming. We have 30 studios which are all rent subsidized enabling artists to

Show more... afford a special space to create their work. In addition to offering lower rents, the studio artists have an annual group show, an annual featured artist wall and 11 First Friday events where hundreds of visitors from the community and beyond go to see the studios, meet the artists and enjoy an exciting and free evening. Many of our resident artists teach courses as well and have first pick of teaching art classes at the Banana Factory. Diversity is the name of the game here. Artists in their early twenties can talk to artists in their 70's and there are all mediums covered from painting, sculpture, photography, and pottery. ...Show less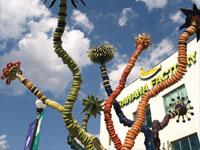 The Cheltenham Center for the Arts (CCA) is dedicated to making the arts an integral part of people's lives, as well as supporting the artists who live and work in the vicinity. We accomplish this by offering inspiring instruction and programming that both meets the interests and broadens the horizons of our community. CCA serves as a venue for high
Show more...
quality classes, exhibitions and theater programs promoting regional artists and showcasing the work of children, adults and outstanding faculty in our community. Cheltenham Center for the Arts has a rich history of high quality and cutting-edge exhibits that showcase artists who live and work in the vicinity, as well as those from across the country. From the Annual Juried Painting Show to our Regional Children's Art Show, CCA continues to bring together artists of all media to show their work in a creative and supportive environment. CCA invites everyone to participate and celebrate the tradition of the creative arts! ...Show less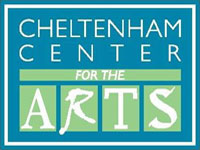 ArtYard is an incubator for creative expression and a catalyst for collaborations that reveal the transformational power of art. It is a 16,000 square foot, multimedia art center founded by a group of artists, filmmakers, curators, and writers. We named ourselves ArtYard. We are an ordinary public place, a yard in lieu of a museum where art is invented,
Show more...
ideas exchanged, relationships forged. We want to demystify art, to invite different communities to collaborate, and we committed ourselves to the notion that creative collaboration is a critical component of civic life. ...Show less